Iranian Empire, stretched from the Indus river in the east to the frontiers of Greece in 550 B.C Jews were liberated by Cyrus in Babylon in 539 B.C.

Be patient until items developed


1891 Born in the village of Hamkavar, near Tabriz, Iran into a religious family
1897 Entered elementary school
1902 Left school upon his father's death
1907 Joined revolutionary groups in Azerbaijan against the Ulema
1910 Entered the theological profession
1916 Began instruction in Arabic at Memorial School and learned English
1918 Joined the Democratic Party of Khiyabani for over a year
1919 Entered the Ministry of Justice
1929 Left the Ministry of Justice due to a verdict he gave in favor of a group of peasants against Reza Shah; joined the Speranto society and learned Speranto
1933 Published the fundamentals of his beliefs in "A'in"
1934 Begins the publication of a series of articles on Persian poetry
1935 Appears before a Tehran University Committee and defends his stand on poetry; is denied the rank of "professor" because of his refusal to renounce his stand on poetry; left Tehran University due to his stand on academic freedom, especially with regard to his view of the role of poetry in society
1941 The Allied takeover of Iran provided opportunity for Kasravi and his group to publish Parcham as well as cast a wider net to attracting more supporters to their cause
1945 An unsuccessful attempt was made on his life

1891 در روستای حکمور در نزديکی تبريز در خانواده ای مذهبی بدنيا آمد
1897 وارد دبستان شد
1902 بدنبال مرگ پدرش دبستان را ترک کرد
1907 به گروه انقلابيون مشروطه عليه ملايان مذهبی پيوست
1910 وارد حوزه مذهبی شد
1916 در مدرسه مذهبی مشغول فراگيری عربی شد و زبان انگليسی را هم فرا گرفت
1918 به حزب دموکراتيک خيابانی پيوست ويکسال با آنان بود
1919 وارد وزارت دادگستری شد
1929 وزارت دادگستری را بدنبال سخنرانی که عليه رضا شاه وبه سود روستاييان کرد ترک کرد وبه گروه اسپرانتو پيوست وزبان آنان را آموخت
1933 در کتابی به نام «آيين» نقطه نظر های خودرا بچاپ رساند
1934 آغاز يک سری کتاب های خود و نوشته هايش را کرد و شعر هایی هم سرود
1935 در برابر کميته ای در دانشگاه تهران از شعر های خود دفاع کرد و عنوان «استادی» را رد کرد زيرا میبايست نظرش در باره شاعران را ترک کند. دانشگاه تهران را ترک کرد و خواهان آزادی آکادمی شد ونظرش در باره شعر و شاعری را منتشر کرد
1941 نيروهای متفقين کشور را اشغال کردند و اين موجب شد تا کسروی با براه انداختن گروهی بنام پرچم از پرچم شيروخورشيد دفاع کرد وتاريخچه ای برای پرچم دست وپا کرد که تا آن زمان کسی به فکرش نرسيده بود
1945 سوء قصد به جان او با موفقيت نبود.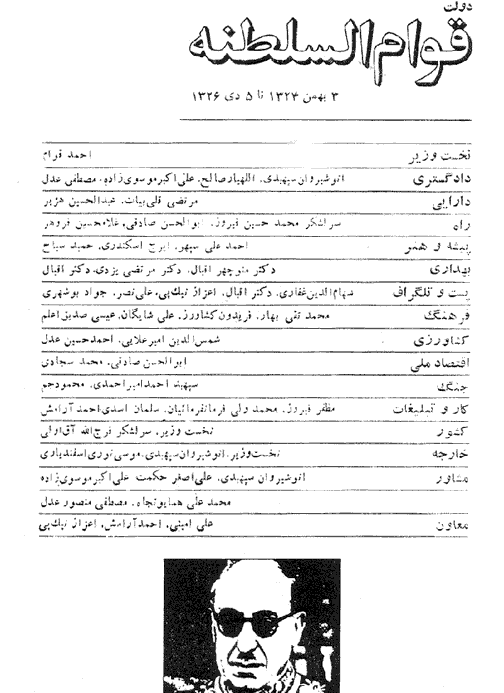 کوتاه زندگی احمد کسروی و شيوه کشته شدن اورا در اين ويدئو ببينيد.




To read more..

Iran, History, Glory Days by picture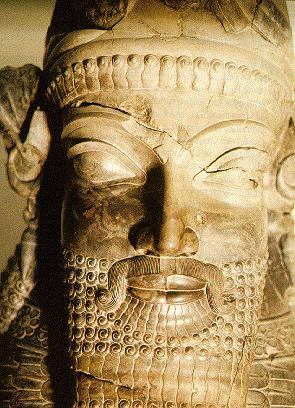 Philosophy, Medicine, Astronomy
Safavids
Isfahan
Reza Khan

Iran, History, Glory Days by picture

7 Faces of History | 7000 Years Civilization| 5000 Years of Engineering| Ahmad Kasravi| Ancient Women Salary, Employees | Ancient Women | Arab Conquest | Assyrians Persians | Bishapour| Chogha Zanbil - Elamid Era| Clay notes - Darius Administration | Coins | Constitution | Cyrus the Great | Darab-Gard دارابگرد| Departure 79| Dynasties (2 Pages) | Engineering of an Empire | Fine Art (3 Pages)| Flag History (1) | Flag History (2)| Flag History (3)| Fossil Fuel| Fossil Fuel-Concession| Glory 1,| Glory 2,| Glory 3 Ancient Iran| Glory 4, Journey to Iran | Glory 5, Iran, Nothing but Iran | Glory of Iran as per Artist| Glory of Iran by Picture| Glory of Persepolis| Hamedan | Herodotus & Iran | History of Iran | Iran heritage| Iran's Heritage (Saad Abad)| Iran, History, Land and People | Iran Farda (3 Pages) | Iranian Government | Iran Media | Iran or Persia| Iran's views| Iran Rulers | Isfahan| Isfahan Page 2| Kashan| Kavir Lout = Gandom Beryan| Khouzestan| Lakes' of Iran| Lost Civilization | Music Glory | Naghsh-e-Rostam | Oldest Dam of the world | Old pictures of Iran 1| New Year (Now-Rooz) | New Year's Haft Seen | PERSIAN Gulf | Poet and Patriots| Old pictures of Iran 2| Old pictures 3 Kajar Era | Persepolis | Underground of Persepolis | Rebirth| Religion of Persians | Reporters 1 | Reporters 2 | Reza Shah the Great| Sayeh Jam | Shiraz| Slide Show | Spy 1 | Spy 2 | Spy 3 | Shush, Susa, Apadana | Tabriz (1)| Tabriz 2| Tabriz 3| Tabriz 4| Tehran| Tehran old and new | The Land And The People | Tisfoon | Under Ground City of Zoroastrians'(!) Derinkuyu = Deep Well | Wine and History | Women Clothing in time | Women Clothing in time II | Xeroxes Note | Yalda | Search Engine | Directory of Related Links | Contact Us |


See our Glory pages Iran, History, Land and Glory


---

© 1999-2022 All rights reserved. Last revised: 2022
Please click here to read our disclaimer
Webmaster
Page designed by Direcconnect click here -from any PC with Internet access.